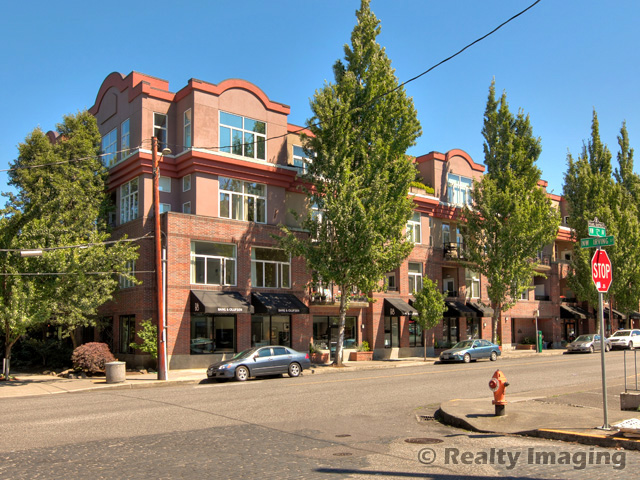 Located at 618 NW 12 Avenue,Portland, OR 97209 Hoyt Commons is a four-story condo building built in 1995 and is situated on NW 12th and Hoyt. It has 48 units ranging in size from 621 to 1,223 sq. ft. Each condo has 10 ft. ceilings and many of them have terraces. The 48 unit four story project was developed by Pat Prendergast and built by Walsh Construction and offers ground floor retail and secured covered parking. The building shares a pedestrian path and is part of the Hoyt Street Yards Community, which in April of 2010 received the Leadership in Energy and Environmental Design (LEED) Platinum Neighborhood rating.
There are currently no listings found for Hoyt Commons.

Some listings may not be available for viewing on the web. If you would like the most up-to-date information about condos in Hoyt Commons, please contact us at 512-736-6111.